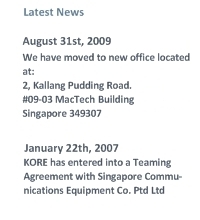 1. ERP Solutions
We provide value-added Business Information Technology (BIT) solution to our clients. The management philosophy is to always listen hard and understand our client key business strategies and objectives, and to only formulate business solutions through the Business Process Reengineering (BPR) framework, that help clients to resolve their business issues and enjoy maximum financial gain on their IT investment.
All the key management executives bring with them 10 over years of knowledge and experiences in the - ERP application and implementation throughout the Asia-Pacific Region. Through their many years of experiences and knowledge in both the Business and ERP environment, KORE Technologies has developed a sole-propriety Business Requirement Specification (BRS) and Project Implementation Framework (PIF) that allows clients to enjoy 30~40% reduction in their ERP implementation schedule and project expenses.
The ERP architecture includes either option of using the Client-Server architecture or the Internet-Enabled Platform.
The ERP suite of application is inclusive of the following modules:

- Financial and Management Accounting
- Supply Chain Management
- Sales and Distribution
- Production Planning and Control

2. Enterprise System and Infrastructure
The specialist in implementing multi-platforms operating skills that include MS Windows NT, Sun Solaris, HP-UX, IBM AIX and - - - IBM i5/OS. Our solutions includes,

- Enterprise Systems & Servers
- Enterprise Storage Network Architecture
- Performance Management and Capacity Planning
- Migration and consolidation deployments for hardware servers.
- Logical Partitioning Implementation Services for hardware servers
- Network Infrastructure
- IT Disaster Recovery & High Availability
- IT Turn-Key Project IT
- Outsourcing
3. Enterprise Email Solution
- IBM Lotus Domino and Workflow Applications
- Microsoft Exhange Server
- Migration of email systems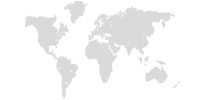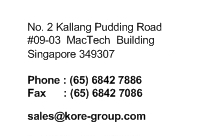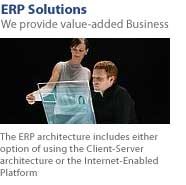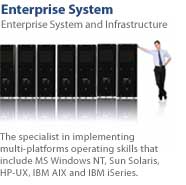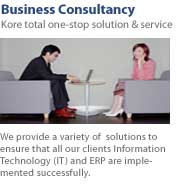 All rights reserved by Kore-Group. Copyright @2007. Privacy Policy | Legal Issues